YASUKE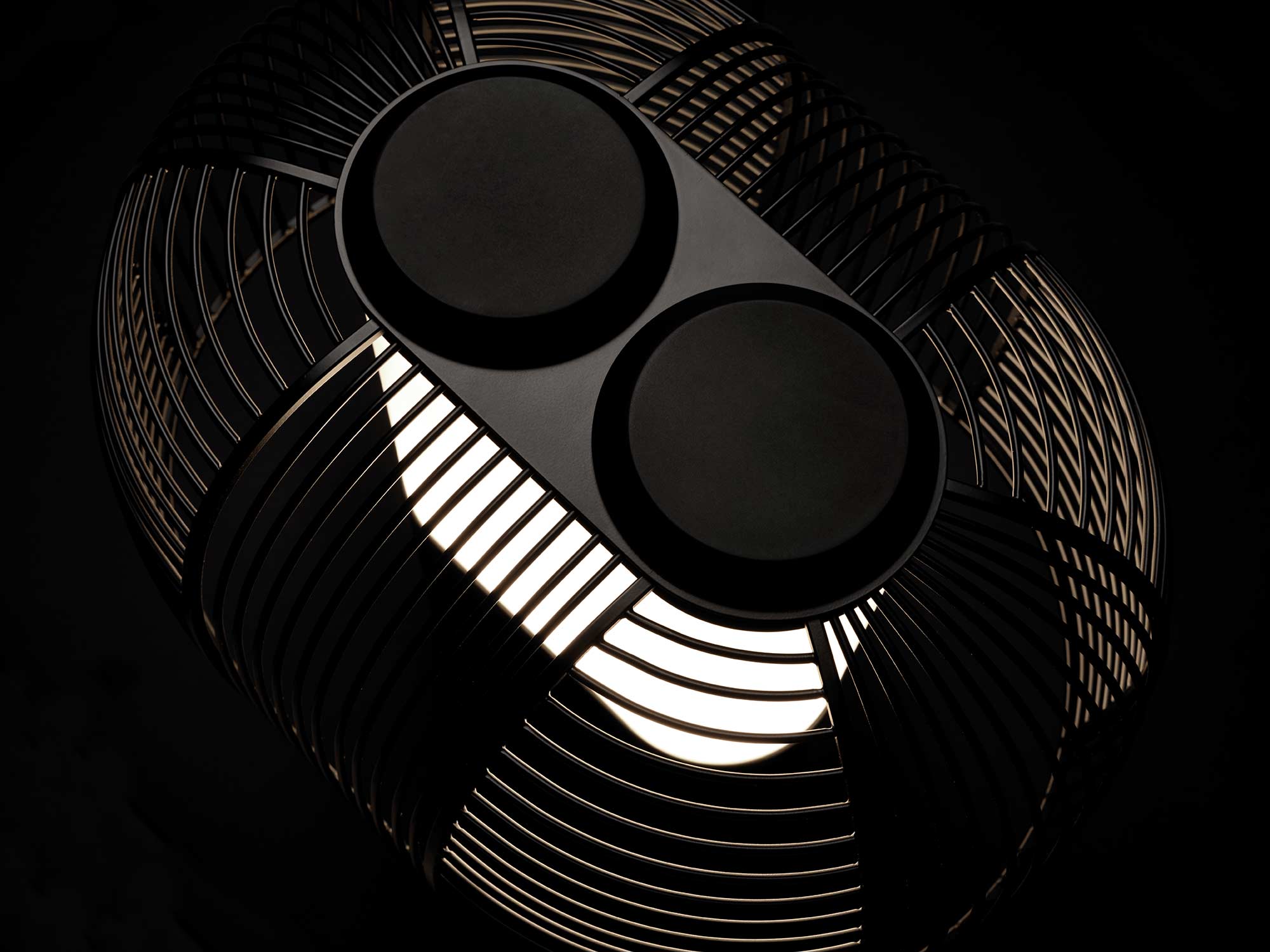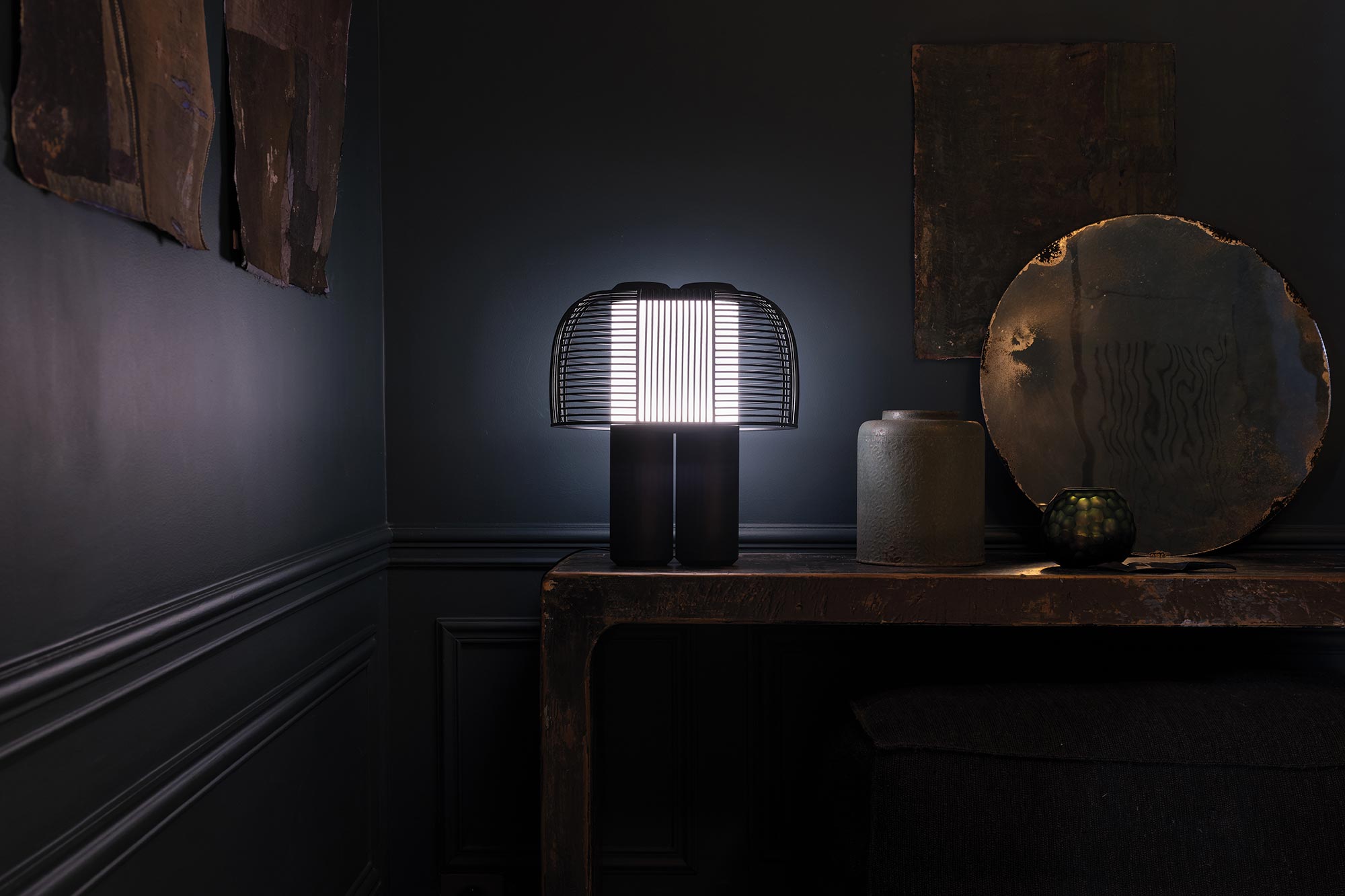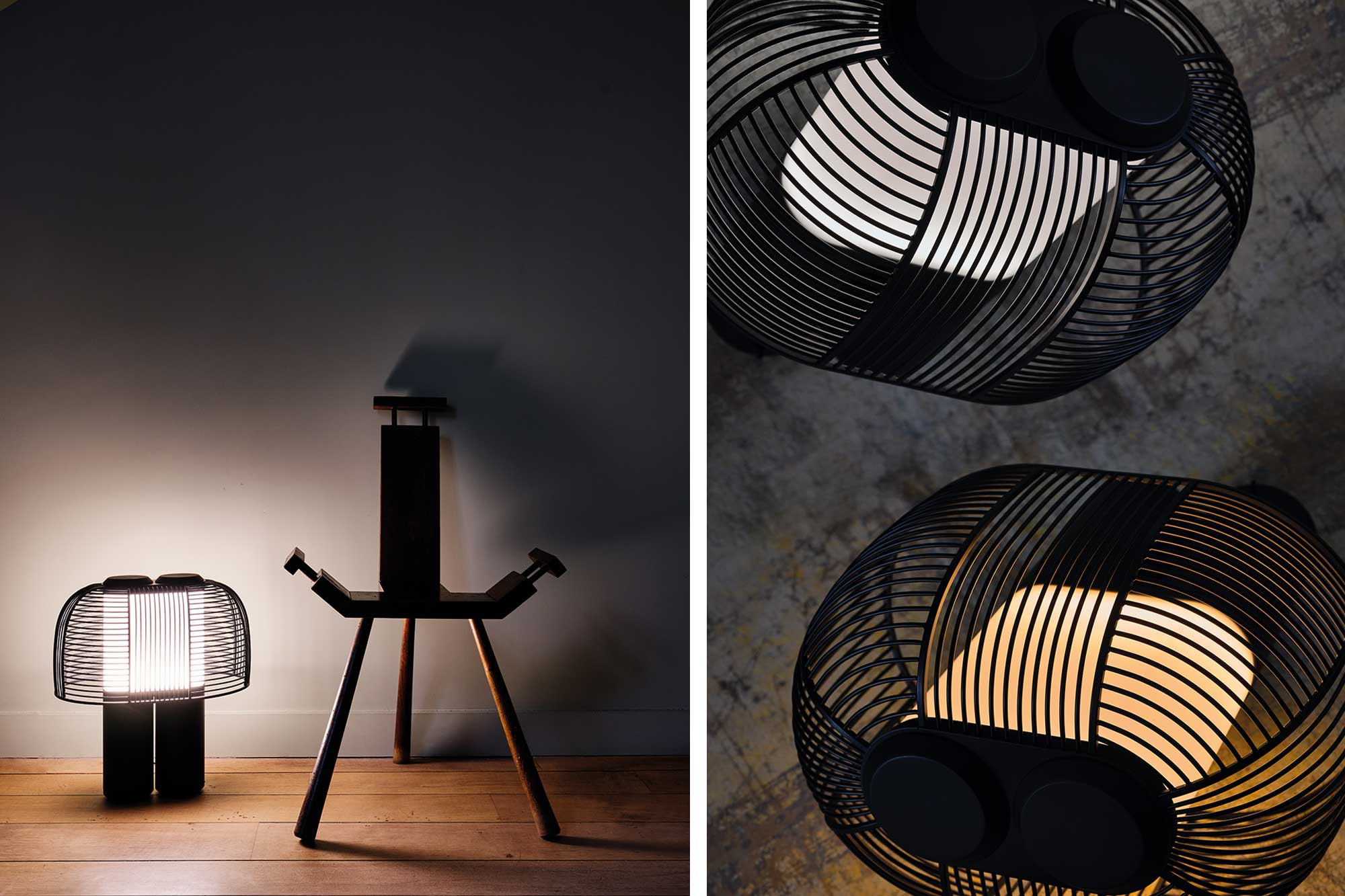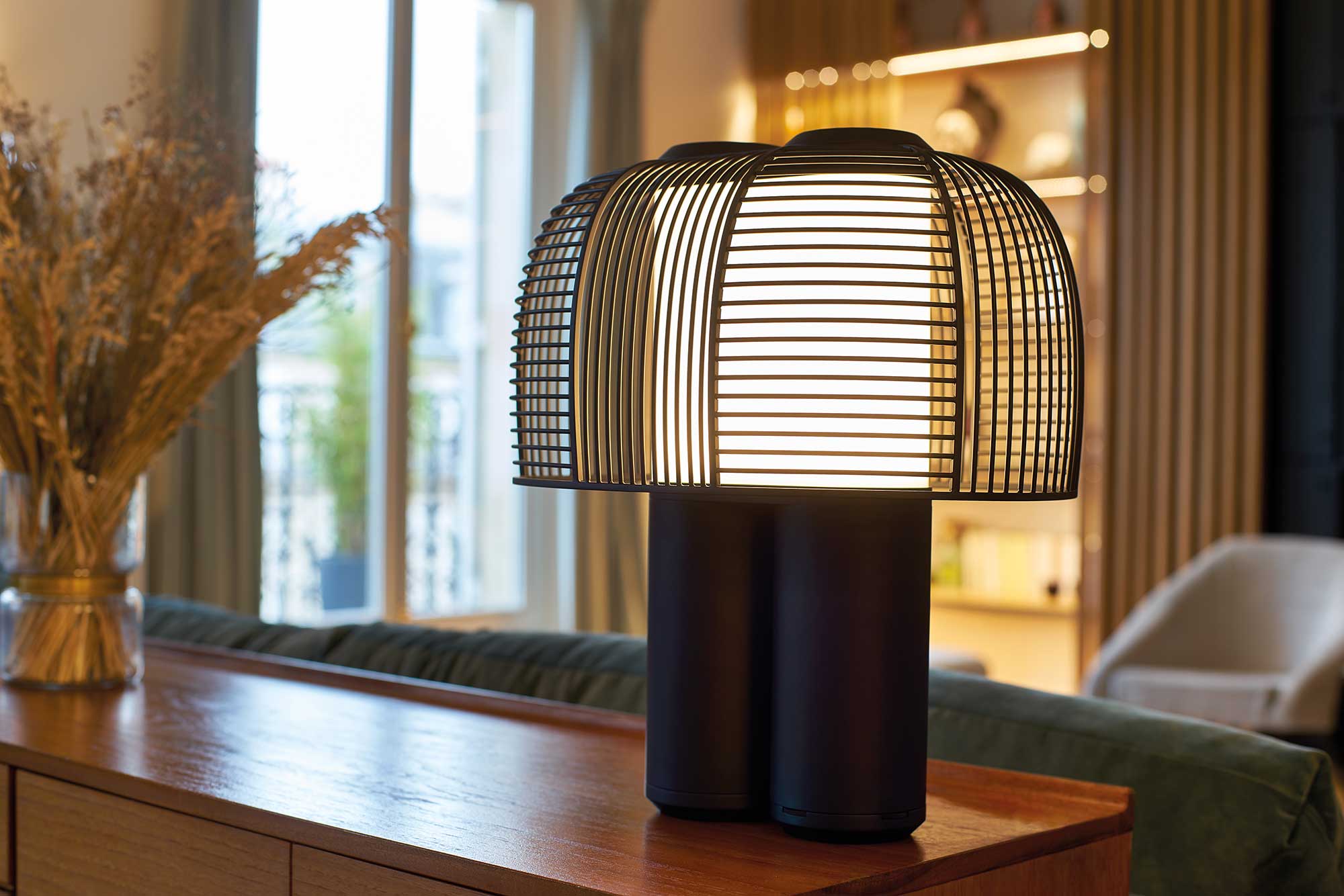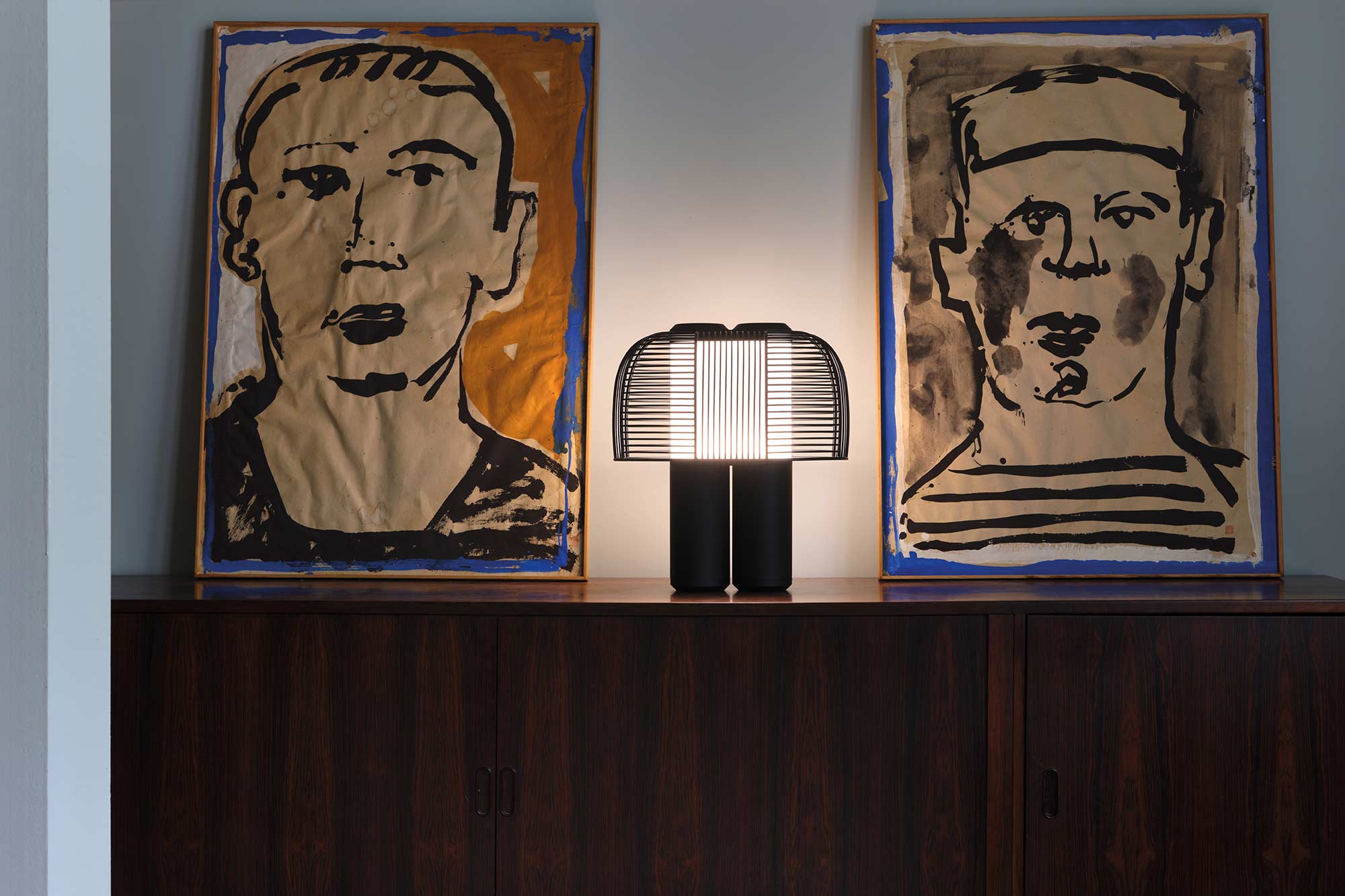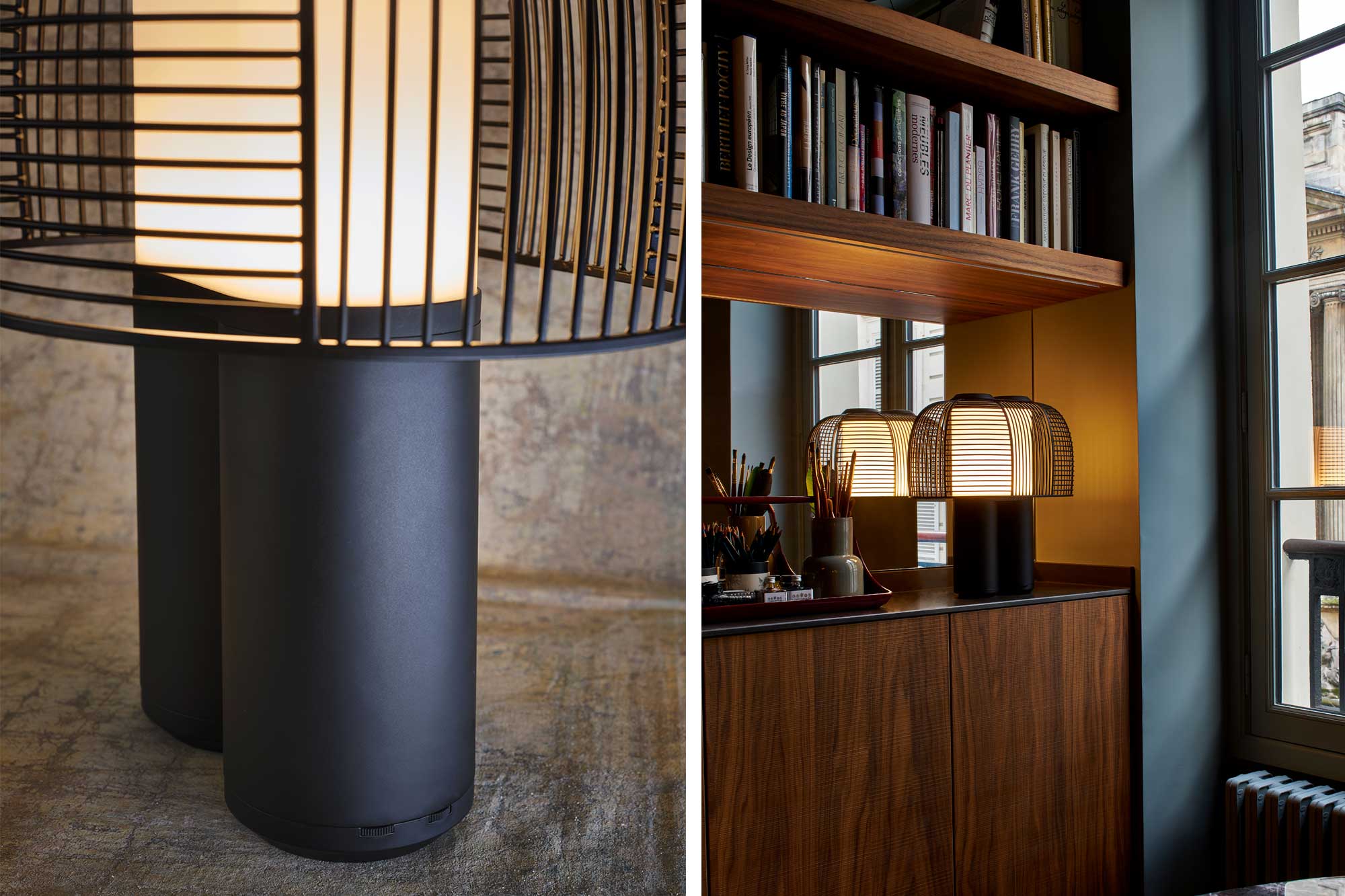 Table lamp
1550-1590
From the rising of the sun to its setting in the evening, from slave to Samurai, Yasuke traverses oceans, crosses continents.
2021-2022-2023…
The Yasuke lamp brings you on a voyage from soft, warm tones to the bright light of the southern sun.
Somewhere between a piece of futurist architecture, a form of 21st century crinoline and a spaceship… Everyone can make their own lighting environment using two dimmers : one to control the bulb's colour temperature, the other its brightness.
Company : DCW Éditions
www.dcw-editions.fr
Year : 2021
Materials : Lacquered steel and aluminium, glass, dimmable LED system.
Photographies : Ian Sciuliuzzi