OUTILS QUOTIDIENS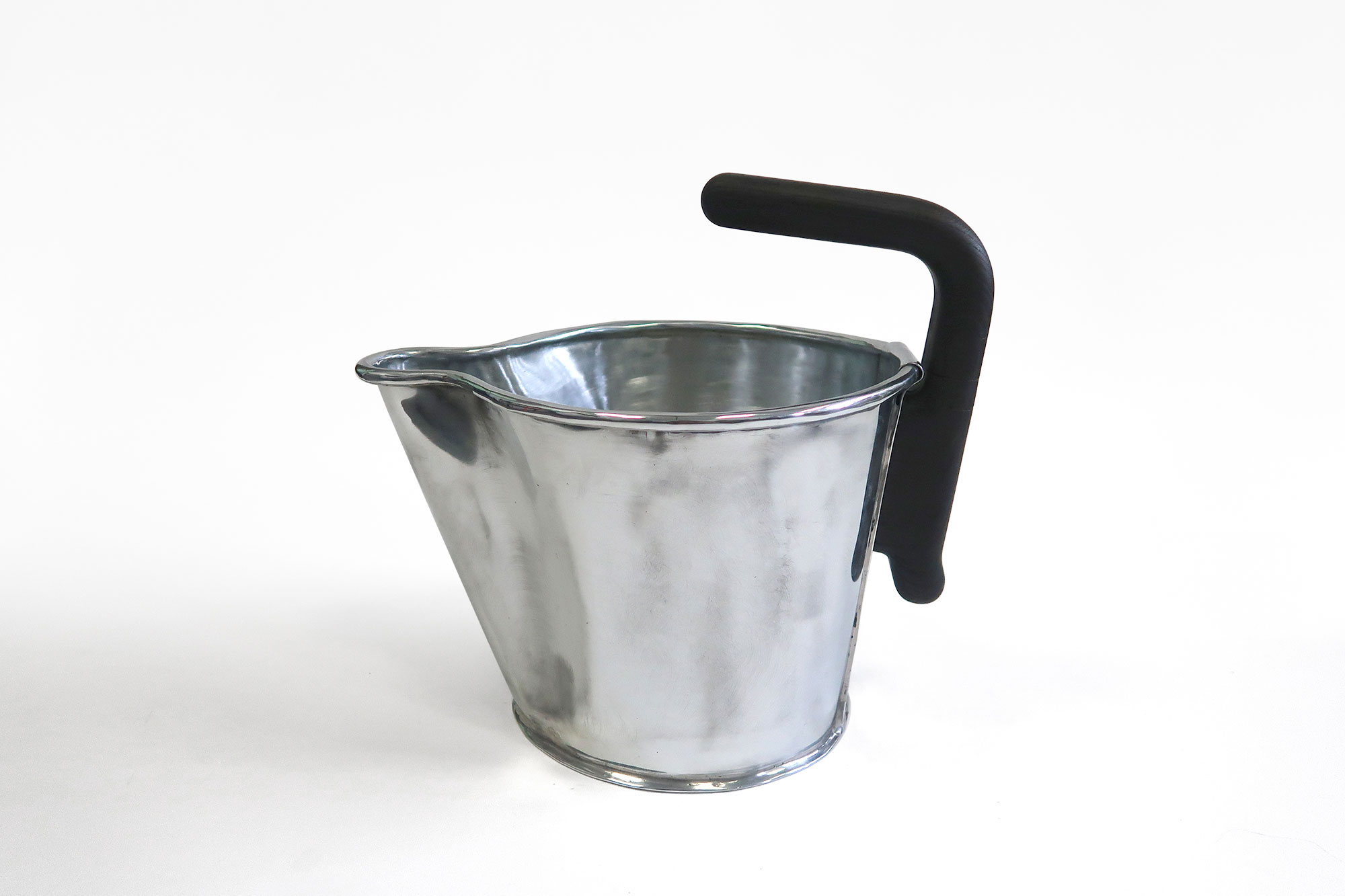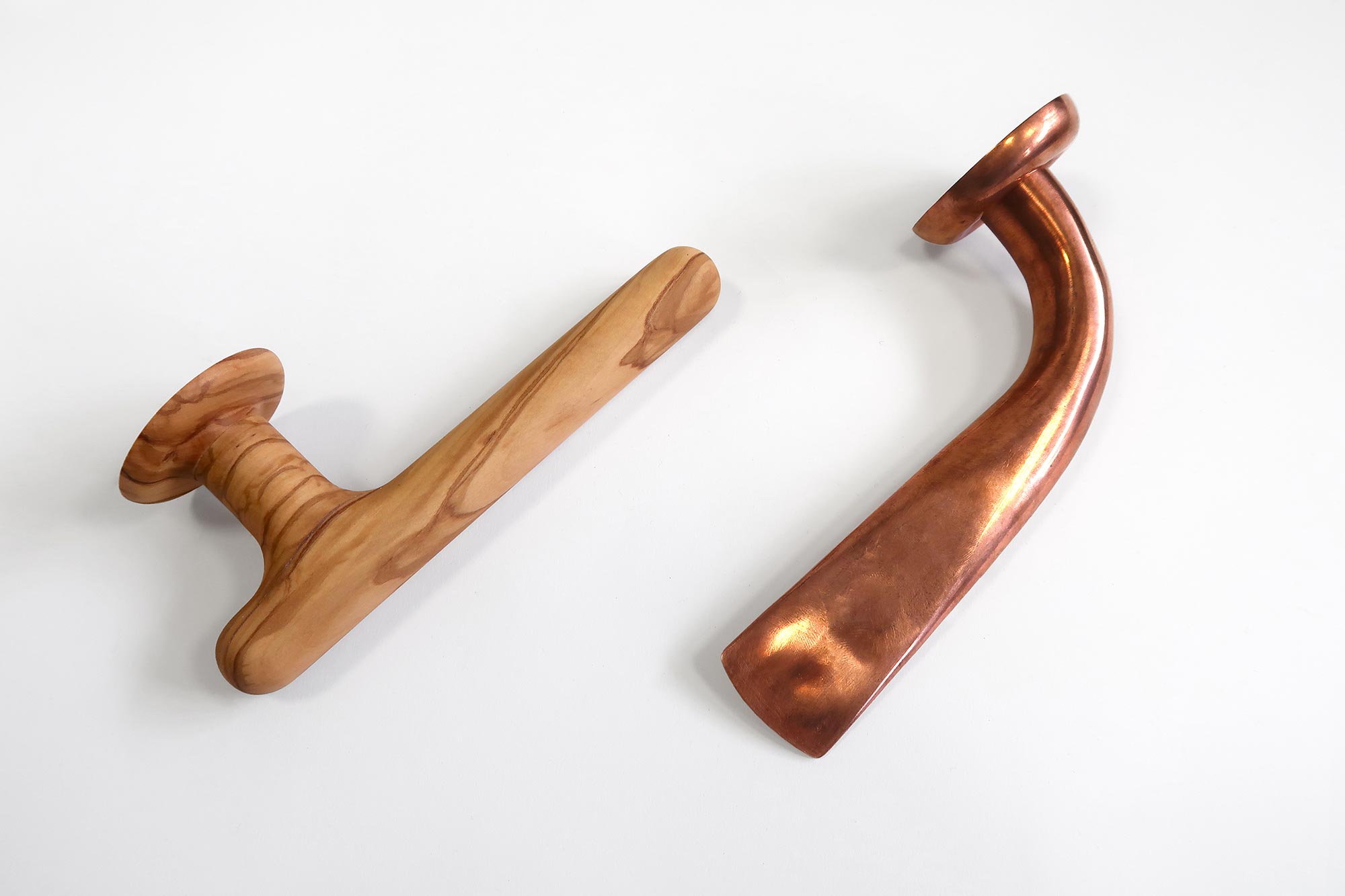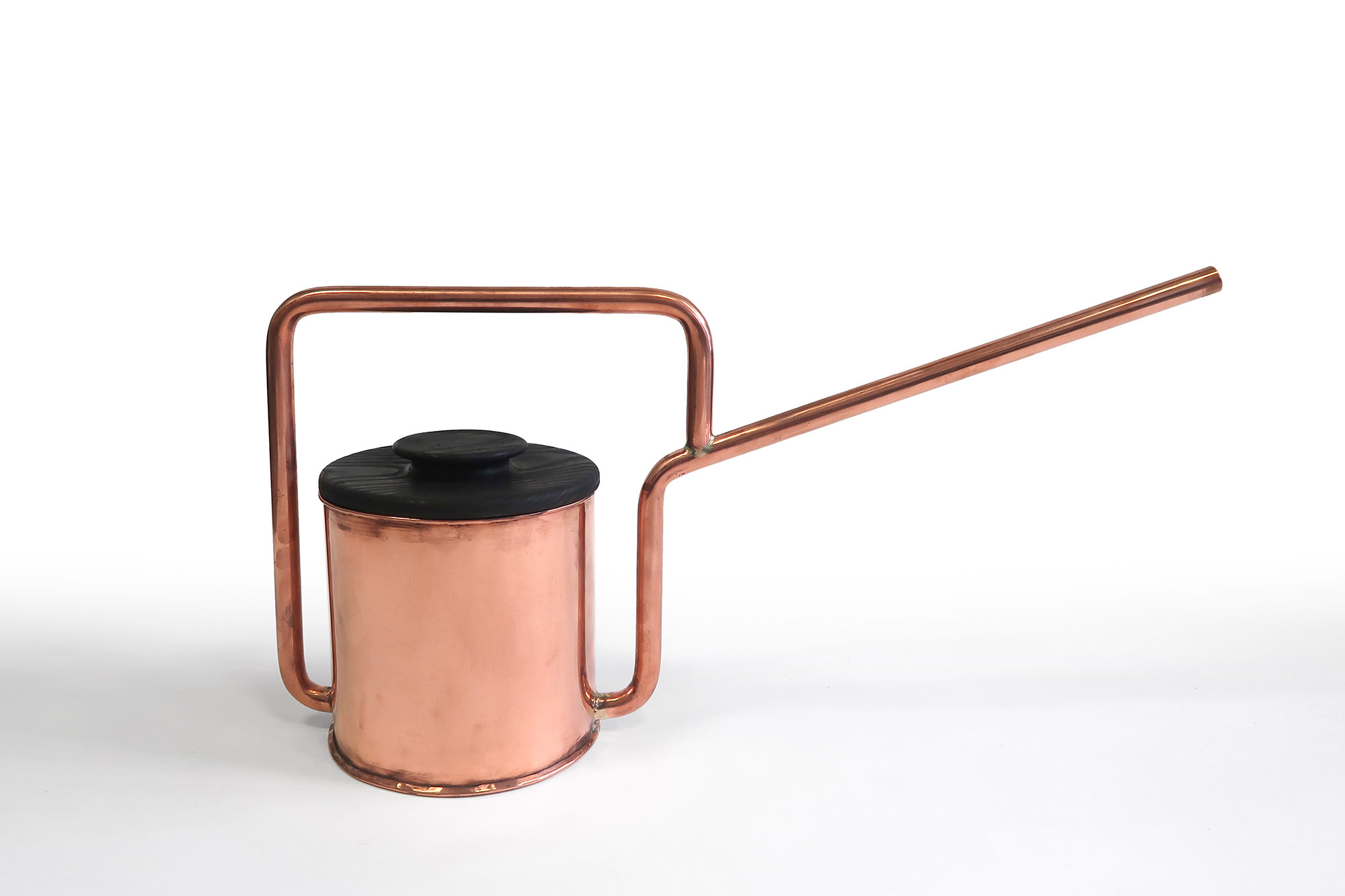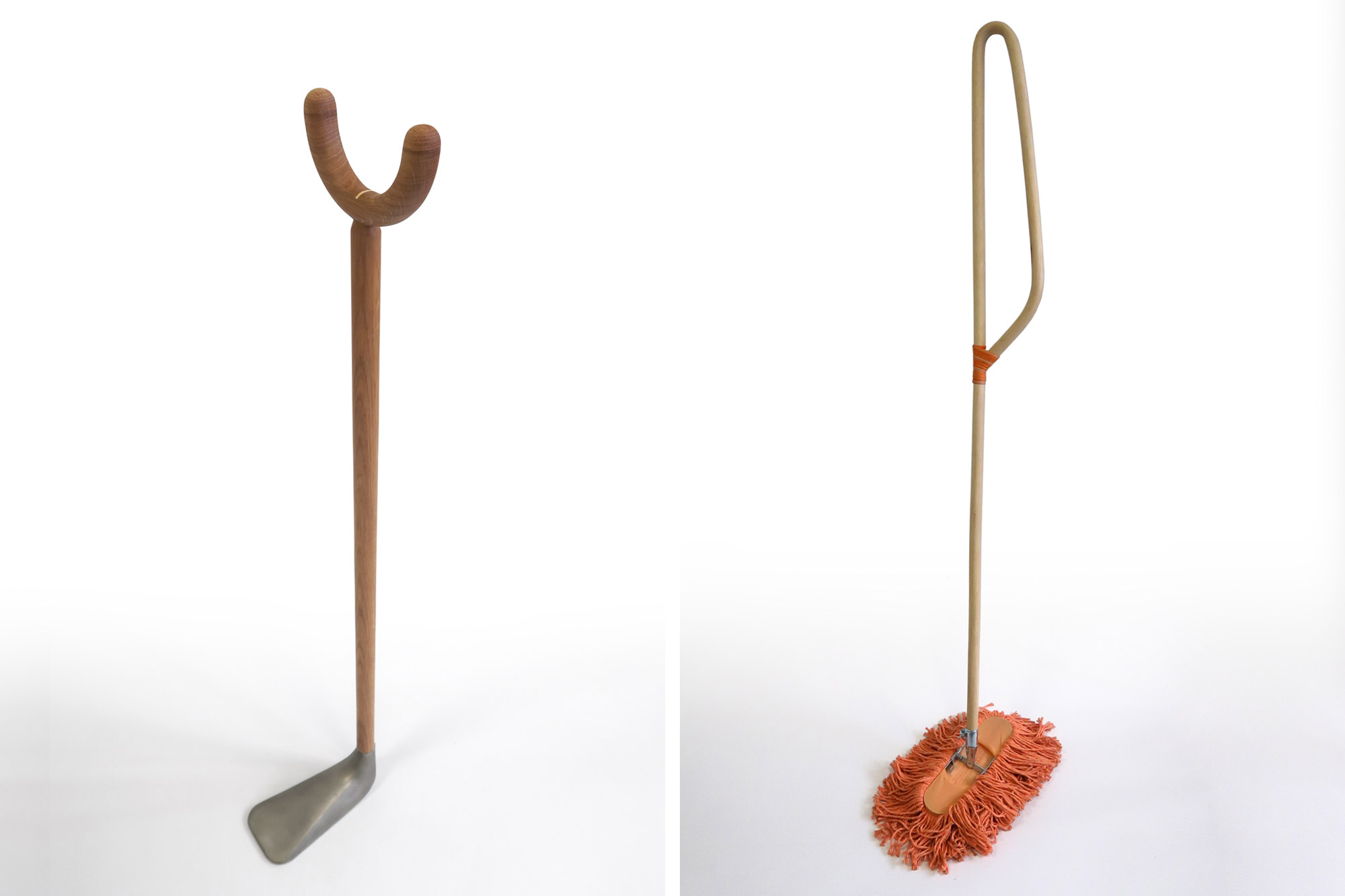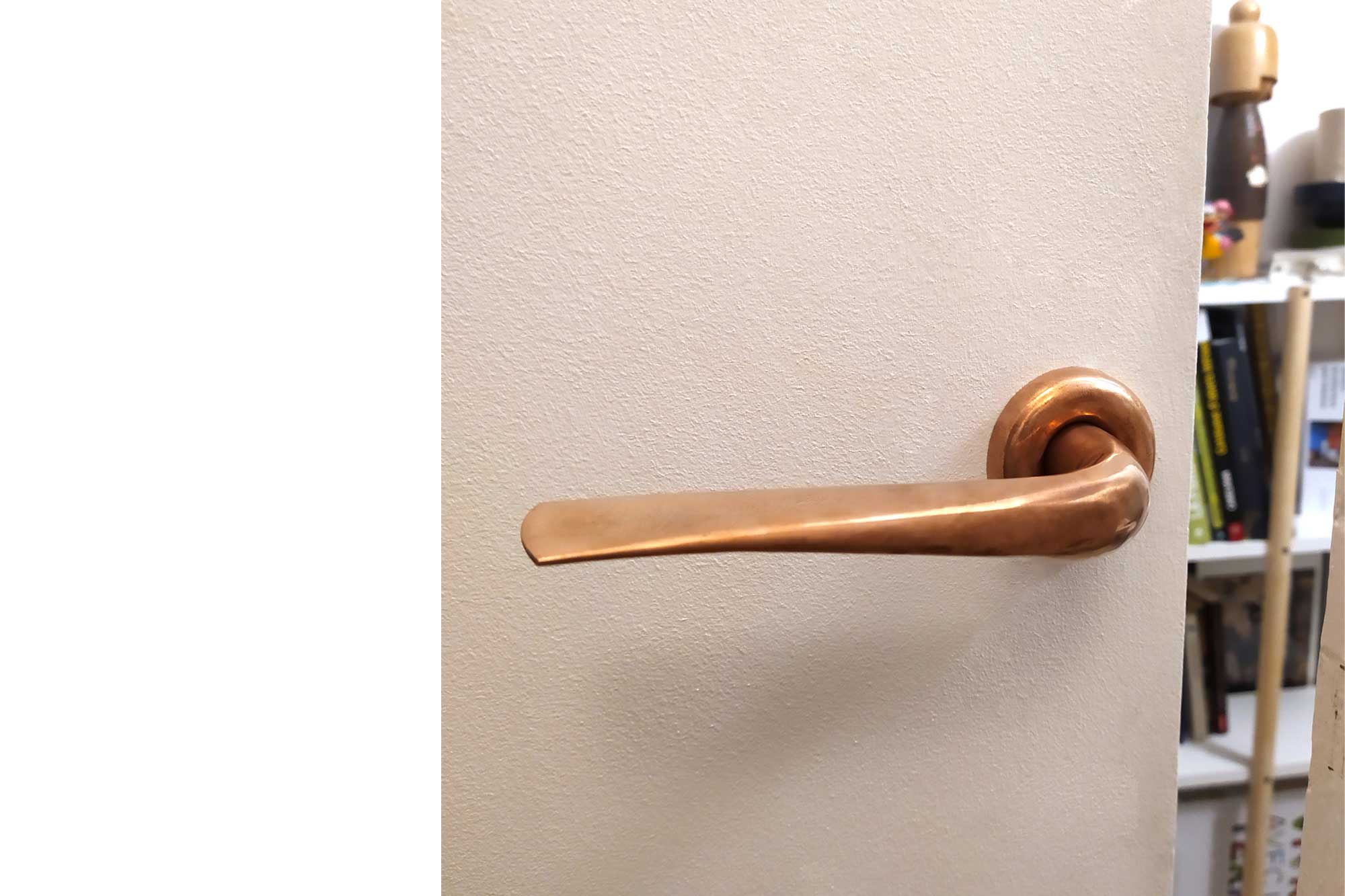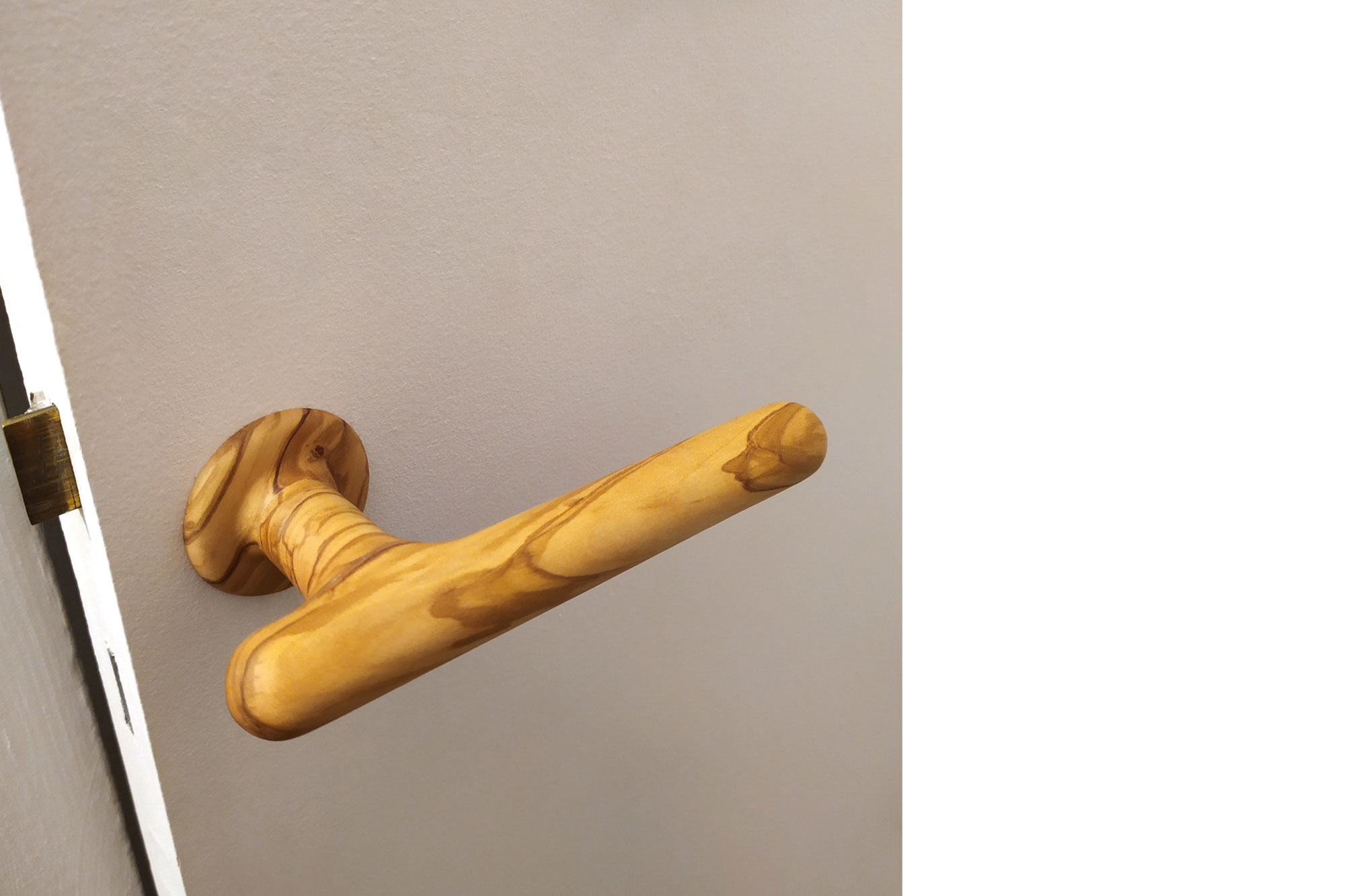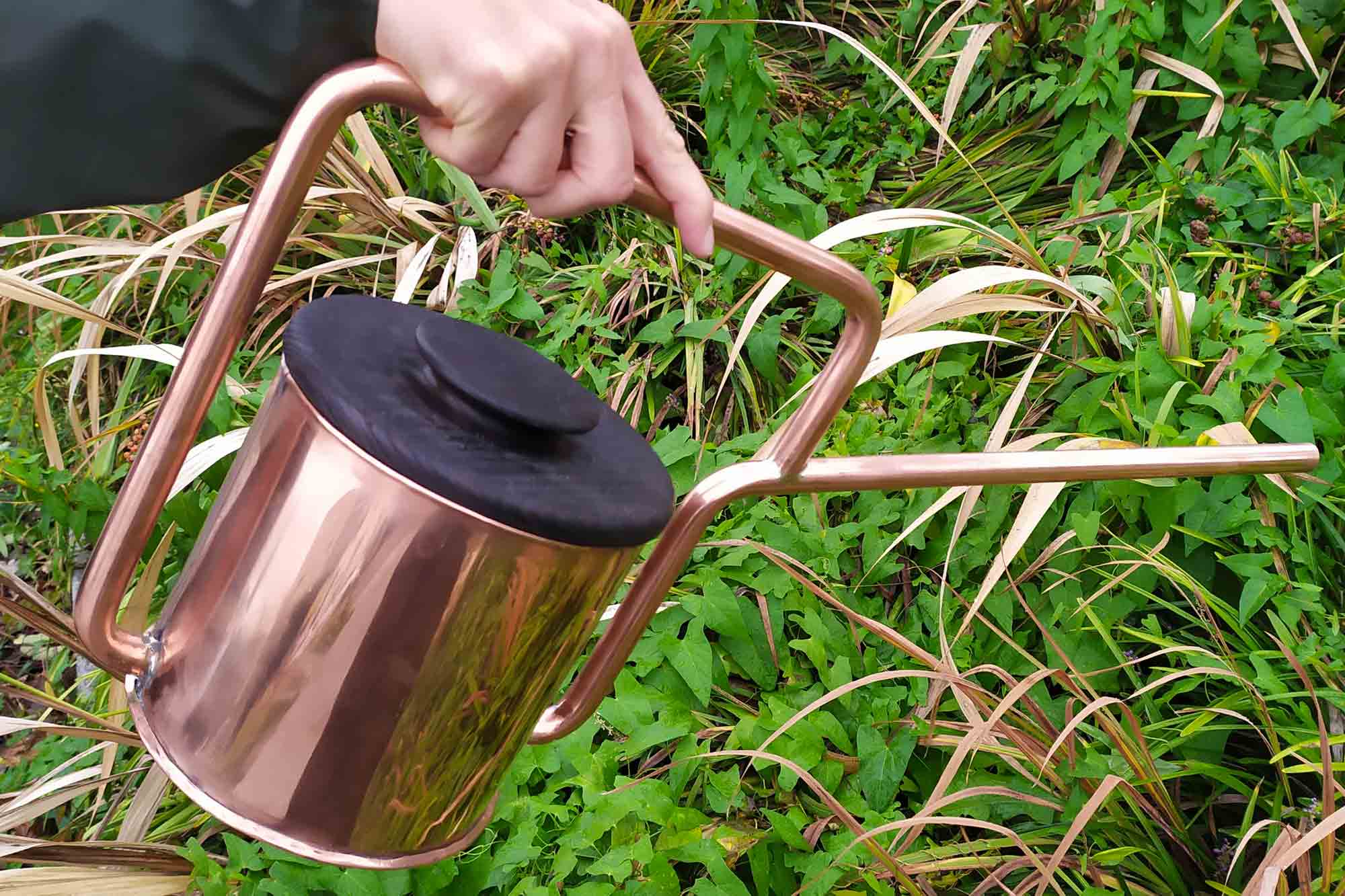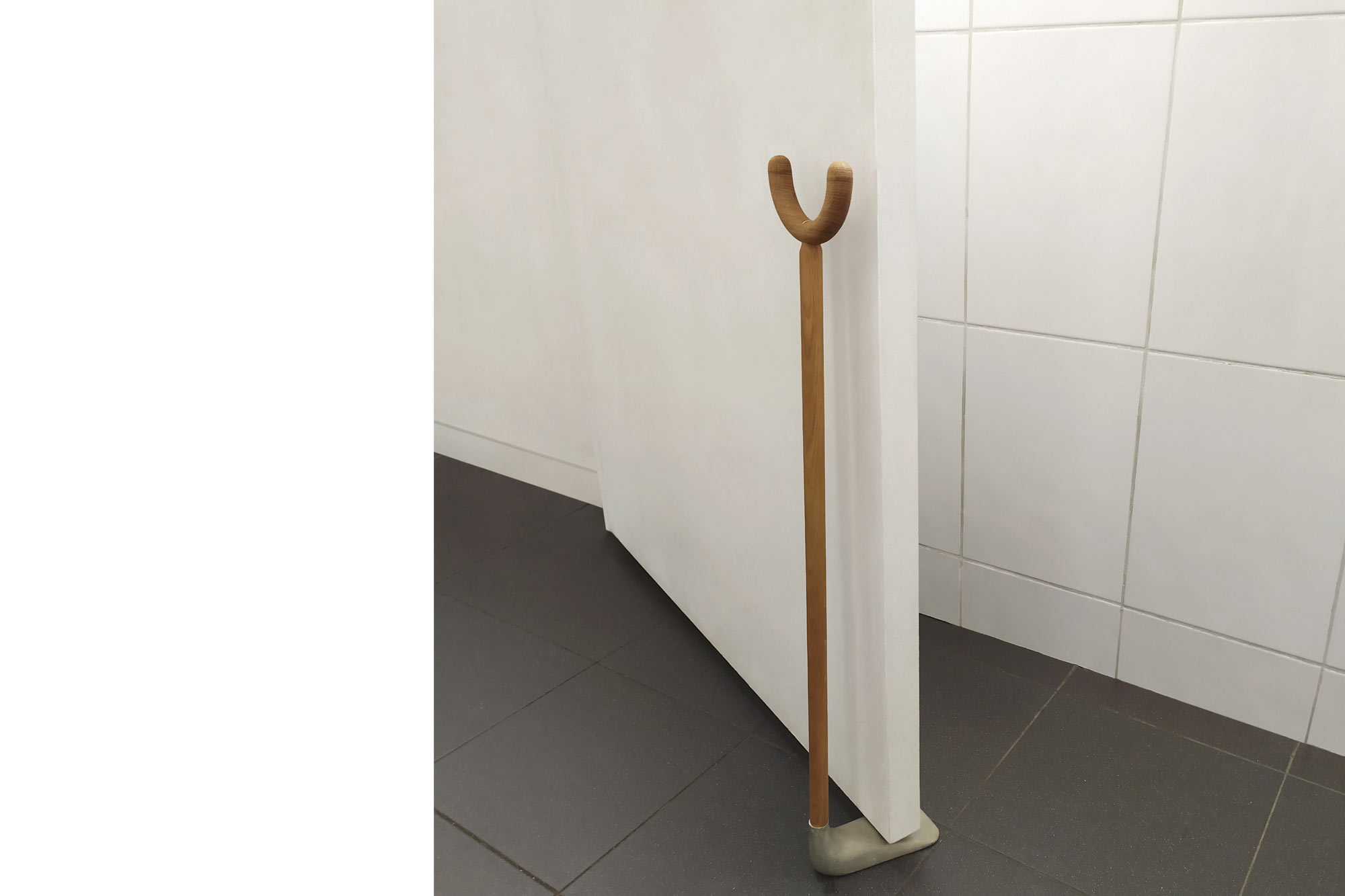 Zinc bucket, olive wood and copper door handles, copper watering can, tin and oak door blocker, rattan broom.
Constantly questioning their profession and practice, Pierre and Caroline aspire to carry out honest projects, fair objects and beautiful workmanship so that they integrate naturally into their environment.
With the project «Daily tools», they are inspired by the villages in the countryside, where a neighbour braided baskets, another made garden tools, where the potter produced domestic dishes and the cabinetmaker made some essential furniture. For the duo, it is a question of imagining how to recreate an operation in a local network and in the association of know-how, around simple and practical typologies of objects.
Everyday objects, domestic, rather assimilated to the family of tools, where the designer brings a reflection on the needs, the ergonomics, the material, the reinterpretation of traditional forms and craftsmanship, mixed with current technologies and societal questioning.
Hand tools, which one grasps, that we manipulate, objects that burnish with time, designed with noble materials and intended to be kept.
Year : 2020
Event : Biennale Emergence, Pantin

Prototyping : Fabric K